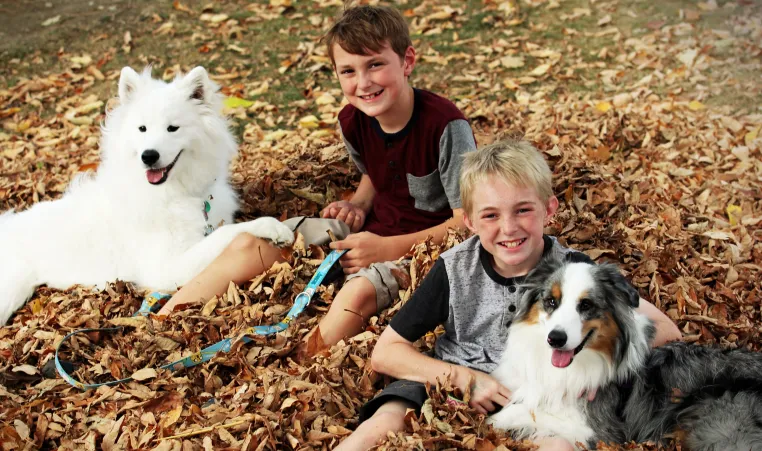 EARLY ENROLLMENT BEGINS APRIL 14th!
For many kids, summer is considered to be a magical time. Summer means potential, energy and time for unstructured play. Magnify that magic with YMCA Camp Dodge program!
The Y is one of the largest providers of camp programs with over 1,850 day camps across the country. Many Y programs promote learning lifelong skills, developing character and making friends, but camp is a very special environment.
There are so many reasons for kids to attend camp. Here are just a few things your child can gain from camp:
Trying New Things: Exploring your backyard, neighborhood or city is fun and important, but there are lots of games and activities at camp that you just can't do at home! Kids get to try things different activities and take field trips throughout the summer.
Meeting New People: Kids get to meet campers from around the community- not just their school. The special environment of camp where kids are stretching and growing creates camaraderie and leads to meaningful friendships.
Challenging Themselves: Not everything at camp will be easy! By enduring setbacks and pushing themselves in a nourishing environment, kids gain resilience and experience the reward of achieving something.
Appreciating Nature: It can be great to take a break from what's familiar, your family, friends and neighborhood to get back in touch with yourself and enjoy nature!
Learning New Skills: Not only will kids learn how to do new activities and sports, spending time with a group of new people will teach them life skills like independence, cooperation and tolerance.
Being Active: Getting out and exploring with all the games and excursions at camp is a great way to have fun while exercising and healthier alternative to hanging out at home all summer.
Having Fun: Of course, the most important part about coming to camp is having fun! We strive to summer, FUNNER.  
For more information on Camp Dodge, visit the Camp Dodge page of our website. ONLINE REGISTRATION NOT AVAILABLE FOR SUMMER CAMP!