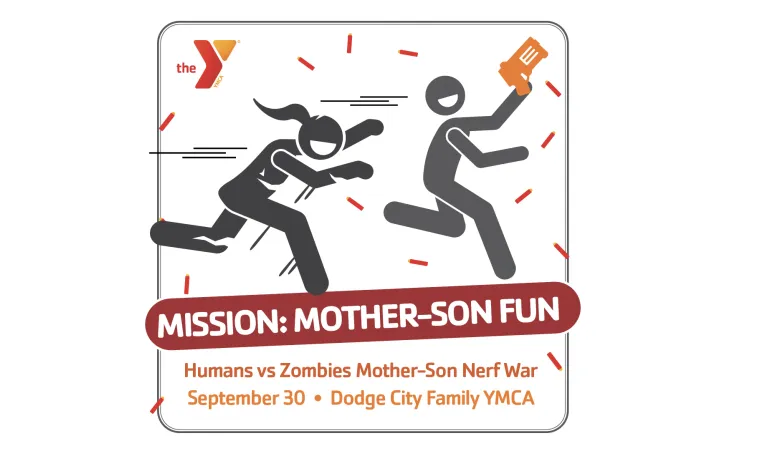 Saturday, Sept. 30, 6:00pm-8:00pm
Calling all brave mothers and their fearless sons! Prepare for an iconic battle and memories to be made as you gear up for the ultimate Nerf War showdown: Humans vs. Zombies! 
MISSION OBJECTIVE
Humans (kids) will be armed with Nerf blasters while the Zombies (moms) will be unarmed. Humans must complete missions and collect all the golden stars on the towers to secure victory. 
MISSION GUIDELINES
Humans who are touched by Zombies become Zombies themselves, but Humans can eliminate Zombies by tagging them. If all the Zombies are tagged out before the missions are completed, the Humans win. If all Humans become Zombies, the Zombies triumph.
SUPPLIES
Bring your own Nerf gun and safety glasses for eye protection (required). We'll provide goodie bags with snacks and 30 Nerf bullets to keep you fueled and ready for action! Automatic Nerf blasters are banned. All Nerf guns must have an orange or red tip and must not resemble real firearms to ensure everyone's safety.
CRITICAL DATA
Cost: $10/member; $20/non-member (Late registration fee: $15)
Registration dates: Aug. 29-Sept. 26
Event date: Sept. 30, 6:00pm-8:00pm
Location: YMCA Basketball Gym
Ages: Grades K-5 for kids. (No age restrictions for adults.)