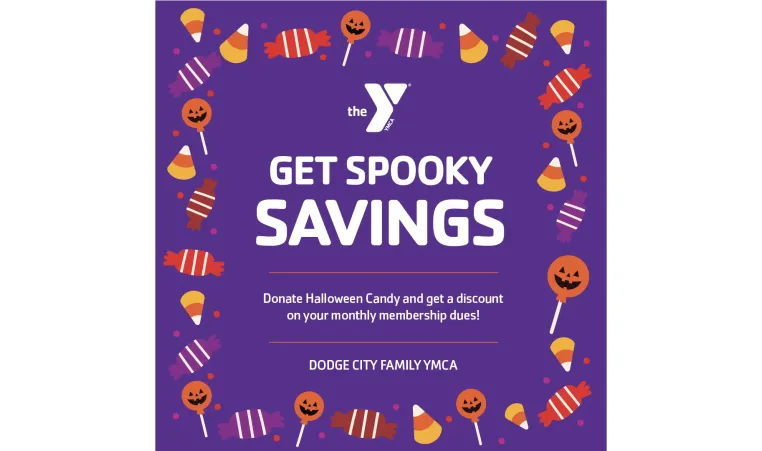 Donate a 1 pound (or larger) bag of candy to Dodge City YMCA by October 31, and you'll receive a 10% discount on your monthly membership dues for the rest of 2023!*
*Discount covers November and December membership dues. Discount ends December 31, 2023.
For more information, contact Dodge City Family YMCA at 620-225-8157.